The local forecast is not cheerful. Here's the map: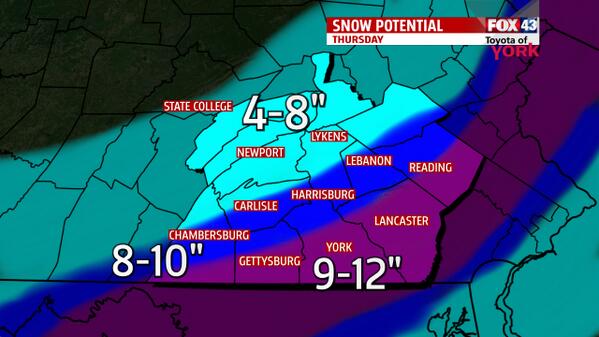 I'm just about right between the "York" label and the minus sign in the "9 - 12""
Prepped, tho:
Crock Pot of Beef Chili Simmering
Cast Iron Skillet o' (Yankee) Cornbread
Dishes Washing
Laundry is going, and trash and recycling are out. Friday is pick up day, but who knows exactly when they will pick up and I don't want to slog the stuff out thru shin-deep snow. Taking a cue from many of the neighbors, who have their items out!
Still a few inches of snow (and ice) on the ground from the last go-round, so we're going to be Well Under It. No salt to be had anywhere, even from the big box stores in York.
As the sign said" "Whoever has been praying for snow, good job."
Now, please. Stop.